"A good pilot uses good judgement to avoid situations that require the use of superior piloting skills."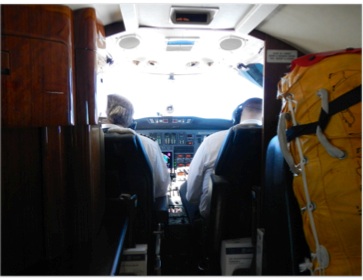 How sincere are you about being a better pilot?
The following are some attributes that make a better pilot:
Do not be a drunk.
Be responsible, reliable, & dependable.
Have self-control.
Work at being healthy.
Be disciplined (physically & mentally).
Have common sense (6th sense).
Be cooperative.
Don't crash.
Command respect from peers mentored.
Be decisive.
Have good eye sight.
Be situationally aware.
Be able to read well.
Have good kidney control.
Do not wear sunglasses to be cool.
Be sober.
Have integrity.
Be realistic.
Be trusting, but verify.
Be practical.
Be presentable.
Be respectful.
Not easily shaken (calm, cool, collected).
Good communicator & listener.
Be moral.
Increase knowledge.
Recognize, evaluate, & calculate risk.
Be focused.
Analyze.
Command.
Be informed.
Be a diviator.
Self-evaluate.
Be trained.
Continue learning.
Manage (CRM).
 Coordination.
Like hotels, rental cars, and fast food.
Have patience.
Increase mechancial aptitude.
Be considerate of others.
Be confident based on knowledge and be humble and willing to learn what you do not know.
Maintain a good attitude.
Develop good decisions based on positive outcome.
Plan, prepare, and be unassuming.
Consider family.
Be good to aircraft mechanics.
Complete paperwork.
Adhere to pilot and aircraft limitations.
Think passenger perceptions.