Special Services Corporation (SSC)business market is aviation services. SSC is an assembled team of individuals that are responsible to perform the extensive and complex transactions required in the aviation industry.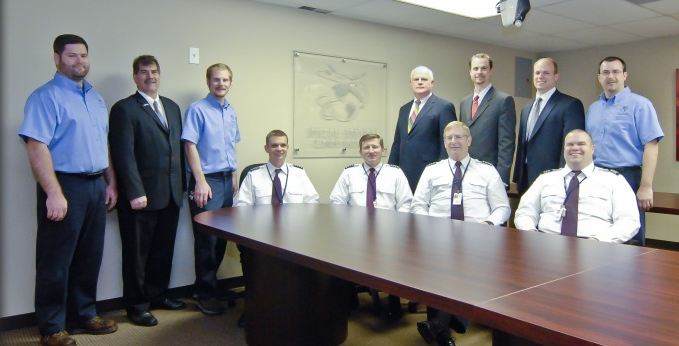 Possibly one of the the most often asked questions today may be, "How is business?" The context of the question is one of the state of economics pertaining to the purchase and sale of goods and/or services for profit.
Engaging in the business of aviation services is comprised of many particular details that collectively make up our business structure. Serving the aviation consumer mandates attention to circumstantial details. Giving attention to aircraft flight and maintenance detail is essential. Each of our core services require a united team working together toward serving the aviation consumer. The SSC dedication to customer service is accomplished by practicing a special carefulness to each task with professionalism. "No one cares how much you know, until they know how much you care."
Customer service and building business relationships with integrity are foundation pillars of the SSC infrastructure. Our standard operating procedures, guidelines, and governing policies compile the SSC specifications for offering safe (Safety is paramount to the highly sophisticated and complex operation and management of aircraft), convenient, and cost effective aviation services.
In case you are pondering the name Special Services Corporation relation to aviation; Consider the following dissection of each word in the SSC name:
"Special" implies a distinct character that supports and serves a particular service, purpose, and application. Special in SSC means that we strive to distinguish our services from the ordinary or doing business as usual. Our special purpose is to provide aircraft maintenance and flight operations that afford the highest safety practices with convenience, efficiency, cost effectiveness, and integrity.
"Services" implies the acts of being helpful in accommodating the consumer. SSC acts or performs our duties as a servant to the customer and their safety. SSC realizes that the importance of focusing full attention to customer detail determines our level of serviceability. Servicing the details will determine how good our services are and how they are valued.
"Corporation" as previously defined, is a chosen team of aviation professionals that are united to being responsible to take care of the details of doing business as Special Services Corporation.
What's in a name? Well, we trust now that you understand the SSC name correlation to our commitment to providing the best value in aircraft flight and maintenance aviation services.
These are truly unprecedented economic times and today's economy is testing our business strengths, yet there has never been a greater opportunity to the aviation consumer. Aviation services technology and safety are at the highest level ever, and at a cost that has never been lower. This creates making the tool of aviation services available to more individuals and businesses than ever before .
Even so, may we give a cautious word of warning to the aviation consumer who may be forced by this powerful economic wake to shop aviation services, whether for aircraft management, aircraft maintenance or aircraft charter, to get the best prices for aviation services, to also be conscientious and cognizant that not all operators are the same. Choose to do business with a known and vetted company like SSC who, still in today's economy, continues striving to operate in the highest level of safety culture.
There has never been a better time to get acquainted with Special Services Corporation.
Our capability to provide all aviation services for single-engine piston powered aircraft to turbine-powered aircraft significantly reduces cost. SSC is structured to serve the part-time aviation needs full-time.
SSC management abilities to orchestrate both aircraft operations and aircraft maintenance brings a unique value, not only saving money by spreading common expenses over several users, but with added safety and at a higher level of aviation services support.  This unique structure gives SSC the capability to provide full-time aviation support at a part-time price, all performed to the highest operation and safety standards. SSC adds value to aviation services.
We invite you to share the "SSC Experience". Contact us and let us have the opportunity to serve your aviation needs.
Jim Alexander, CEO