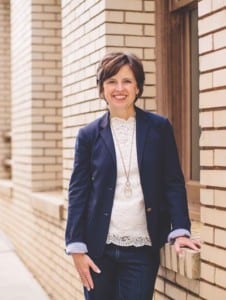 Vicki Peek, the Executive Vice President of Find Great People (FGP), a professional recruitment and HR consulting firm, uses chartered aviation from Special Services Corporation and uses private aviation as a competitive advantage to overcome the time crunch and spend quality time with clients.
Peek and her team partner with organizations ranging from public companies to high growth, entrepreneurial organizations in 44 states and 14 countries.
"We are committed to building relationships with our clients and spending time in their environment to learn about the culture, business initiatives and how we can help them solve business problems through talent. Knowing that SSC is just a phone call away to provide flight services for our team on a very short notice to travel to a client is invaluable to our business."
In addition to visiting clients, Peek finds that SSC's charter flights are ideal for taking a quick trip from the Greenville headquarter office to their Nashville office to spend time with team members. "Since it's a solid five-hour drive to Nashville and would require spending a night in a hotel in order to spend any amount of quality time with the team, we lean on SSC as our transportation of choice to fly us to Nashville and back in a day. We can arrive at the start of the workday, spend a full day with the Nashville team and be back to Greenville and home with our families by evening time."
FGP considers private aviation for any trip that is going to be longer than about 3 hours by car. "When you consider time and how to be most efficient, private aviation provides a great option."
Unlike many charter flight providers which have a very high rate of pilot turnover, SSC's pilots tend to stay with the company for many years. "We love the pilots and team at SSC! The pilots take time to build a relationship with us, learn our preferences and provide a first-class customer experience. It's helpful to know that the trip will be customized to meet our client and team needs and if the meeting goes a little longer than planned, there isn't pressure to catch a commercial flight and wait in security lines. Eric or Ben, our pilots, are patiently waiting and ready whenever we return to the airport." I can't say enough about how much we love SSC!"
About FGP
For over 35 years, Find Great People (FGP) has been a nationally recognized professional recruitment and HR consulting firm with a talent platform inclusive of C-level search, middle management acquisition and talent consulting including: executive coaching, management assessment, compensation and rewards, and talent analytics. With locations across the Southeast, FGP works with clients ranging from public companies to high growth, entrepreneurial organizations in 44 states and 14 countries. FGP is a trusted advisor and leading talent search partner for companies of all sizes and Boards of Directors, bringing decades of proven experience supported with regional and national networks. FGP provides the benefit of a boutique firm with the capabilities and resources of a large company.
Although awards don't define an organization, they are fortunate to have been recognized as one of the 100 largest privately held companies in the SC 100 (three years), Inc. 500 and 5000 company (five consecutive years), one of South Carolina's Fastest Growing Companies (four consecutive years) and a Best Place to Work (eight years total, 5 of which have been consecutive). Our average employee tenure is over 9 years and they subscribe to the belief that it takes great people to Find Great People.
About SSC
Special Services Corporation (SSC) started as Liberty Life Insurance company in 1905 and later became the Liberty Corporation. The Stevens Textiles (the former parent company of Stevens Aviation) shared airplane services.   To meet demand, and that of other local companies, the company that later became SSC acquired and managed additional aircraft for additional clients, and began providing charter services.   Over the years, SSC has operated, managed, purchased and sold many different aircraft including a Lear 35, Citation II, Citation Encore, KA-200, Cheyenne IIXL, Cheyenne IIIA, King Air and Cirrus SR 24. Today, SSC is the longest tenant at the Greenville Downtown Airport (GMU) and offers an array of charter, maintenance, management and other aviation related services. They specialize in helping individuals and companies use private aviation as a competitive advantage.