Textron indicates that the Citation XLS+ is the best-selling model of the best-selling Citation private jet brand.   Factors that make it so popular include the large cabin and the long transcontinental range. It's 68" cabin allows many passengers to stand fully upright and move around inside the largest cabin in its class.
SSC's XLS+ is configured to comfortably accommodate up to nine passengers, and with a range of 1976 nautical miles or 2273 statute miles, this XLS+ has the largest cabin and the longest range aircraft in SSC's charter fleet.
The XLS+ joins a Citation Encore, Citation Ultra, Citation II and several Cirrus SR22 GTS available for charter.
Range of the Citation XLS+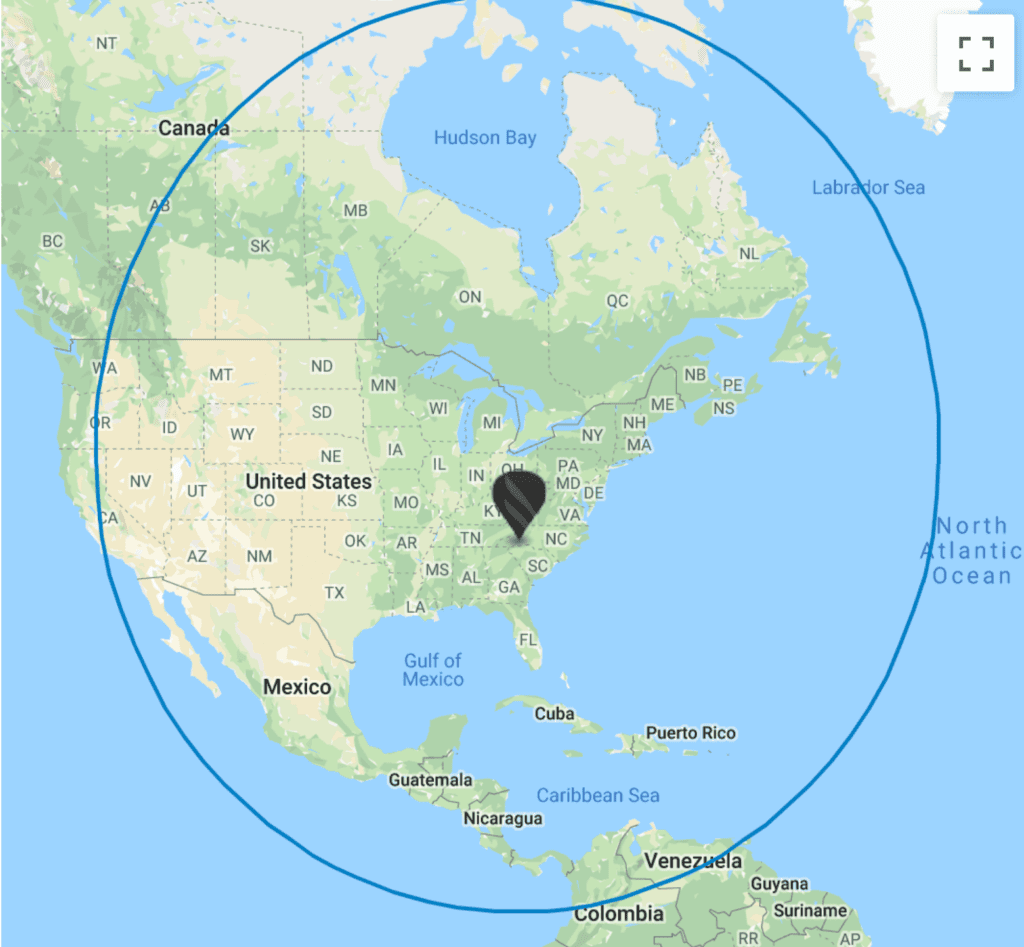 The Citation XLS+  is our largest-cabin, longest-range aircraft available for charter.  It can easily take up to nine passengers to most locations in the continental United States, Caribbean, and Central America.
Its advanced electronics provides outstanding situational awareness.
Why Charter this Citation XLS+?
Seating for up to 9 people
Range of up to 2273 statute miles
Cruises at 498 MPH
Discounts Available
50 Year Safe Flying Award
Experience – In business since 1958
Convenience – privacy, security, schedule flexibility
Thousands more airports served than the airlines
Conserve one of your most valuable assets – Time
Maximize productivity
Frequent Flyer Programs
Access to all aircraft types